Showcase What Matters
Our wood shelf is designed to hold the things you hold dear. Available in two convenient bundles or individually, to fit a variety of spaces from home to office. We craft each from 15-ply premium walnut plywood, aluminum and natural cork hand stained with Japanese calligraphy ink.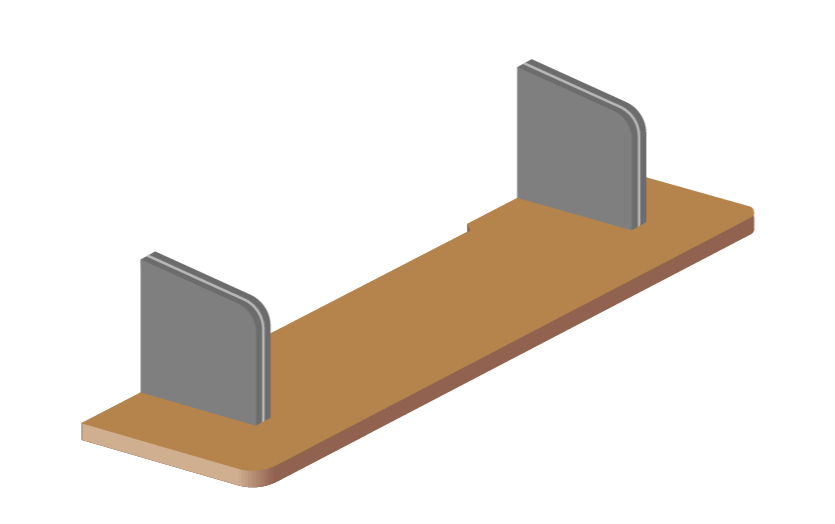 Clean and Functional
Our design enables a clean install, tight against the wall with no visible fasteners. The cork brackets are reinforced with aluminum for strength while also doubling as integrated bookends. A hidden slot allows you to pass cords behind the shelf.
Technical Specifications
ORIGIN
Design, cork processing & assembly by Grovemade in Portland, OR
Manufactured with vendor partners in Portland, OR
MATERIAL
Natural Cork / Ebonized Natural Cork with Sumi Ink
Aluminum
American Walnut / Maple Plywood (15-ply)
DIMENSIONS
Width: 38" / 54"
Depth: 7 ½"
Thickness: ¾"
Bracket Height: 7 ¾"
Usable distance between brackets: 31" / 47"
INFORMATION
Hand sanded and finished with vegetable-based oil
CONSIDERATIONS
This product is made from natural materials and you can expect a variation in color and wood grain
Drywall hardware and installation instructions included
For maximum carrying capacity of 30 lbs, mount directly to studs (brackets spaced to align with studs spaced 16" on center)