A Place For All Your Tools
Our Desk Tray is designed to safely house your essential items for quick and easy access. Machined from solid cork, it provides a soft and protective bed for your tools, with four pockets we carefully designed to accommodate the things you need most at your desk.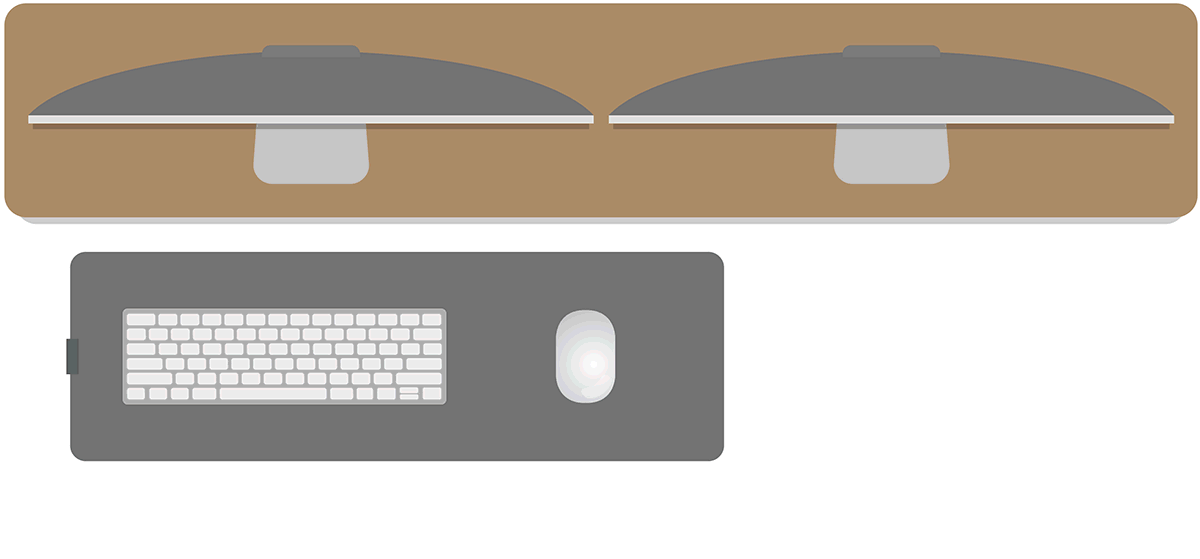 Easily Accessed, Easily Hidden
When paired with the Grovemade Desk Shelf and Desk Pad, the Desk Tray gives you the storage and organization you need without taking up precious desk space. Slide it out when you need to sketch or take a note, and slide it right back in to get your tools out of sight. A natural cork base protects your desk.
A Coordinated Workspace
Take your desk to the next level in one easy step with the desk shelf bundle, designed to simplify and elevate your workflow—available with or without the laptop lift.
GET THE BUNDLE
Made By Us
Each desk tray is made by hand in our Portland, OR workshop.
Technical Specifications
ORIGIN
Design, machining and hand finishing by Grovemade in Portland, OR
Aluminum base custom-made by our manufacturing partner in Portland, OR
MATERIAL
5052 Aluminum
Natural Cork
DIMENSIONS
1" tall x 12" wide x 8.5" deep
Pencil Pocket - 8 " wide x 1 ⅝" long , 3 pencil grooves each 7 ¾" long
Small Pocket - 2" wide x 1 5/16" long
Medium Pocket - 2" wide x 4 ¼" long
Large Pocket - 7 ⅛" wide x 4 ¼" long
Pencil Pocket is 7/16" deep
All other pockets are ¾" deep