Super Metal
Precision machined from solid titanium, the Grovemade Titanium Pen has a single piece body built to last a lifetime. Titanium is a magnificent, lustrous metal. It's almost as light as aluminum, and harder than stainless steel, while being highly corrosion resistant. The weight of the Titanium pen just feels right in your hand. Each pen is stamped with the elemental symbol, Ti, to denote its value. Manufactured entirely in the Portland area to ensure the highest quality.

Uses high quality Schmidt P8126 rollerball inserts, providing smooth writing for life.
Crisp Details
We highlight the premium metal by preserving the raw machining marks—the machined details are preserved. It's uncommon, a more rigorous process, but we think the result is worth it.
"The raw finish keeps the details crisp. It brings the shapes to life because the edges are so precise."
SEAN KELLY
Lead Product Designer
Built to Create
The Grovemade Pen is designed specifically to improve your workflow. Machined facets prevent it from rolling away. The solid stainless steel and hardwood stand provides a home that stays put, and you don't even need to retract the ink. When inspiration strikes, grab your pen and start creating—no need to rummage through a pile to get there.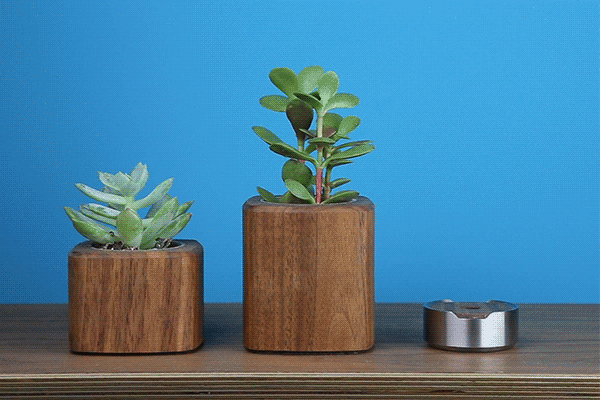 Keep your pen and pen stand close by, for when inspiration strikes.
Feel is Everything
A solid titanium body, well balanced and with just the right heft, that feels good to hold. The three facets create a triangle grip that is stable and surprisingly slim in your hand. The ink twists into place with a satisfying pop.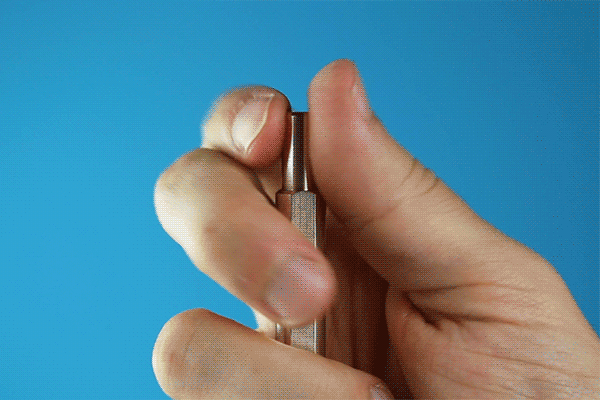 The twist action on the pen is done easily with one hand. It's addictive, too.
All together, it's a pen that's just right for your work.
Made the Hard Way
Each Grovemade Pen and Stand is made by hand in the USA and finished to perfection.
Technical Specifications
ORIGIN
Design by Grovemade in Portland, OR
Manufactured and assembled with vendor partners in Vancouver, WA
Movement and ink cartridge made in Germany
INFORMATION
Comes with .6mm Fine Tip Schmidt P8126 rollerball black ink cartridge
Capless system allows the pen to stay open for up to a year
3x pack of ink refills included with Pen + Stand + Ink Refill Purchase
MATERIAL (STAND)
1018 Stainless Steel
American Black Walnut
Eastern Hardrock Maple
Natural Cork
CONSIDERATIONS
The pen stand is made with natural materials and you can expect a variation in wood grain and appearance
DIMENSIONS (PEN)
5.65" long
0.41" (10.5 mm) overall diameter
0.36" (9.1 mm) grip diameter
1.2 oz (34 grams)
DIMENSIONS (STAND)
1.95" diameter
0.82" (21 mm) height
7.8 oz (221 grams)