Leather Compact Bifold Wallet
Refined Design
The Grovemade Compact Bifold Wallet is designed to couple all the functionality of a traditional wallet with a minimalist aesthetic. The compact dimensions reduce your pocket profile while giving you quick and easy access to your most used cards, as well as business cards, and several folded bills.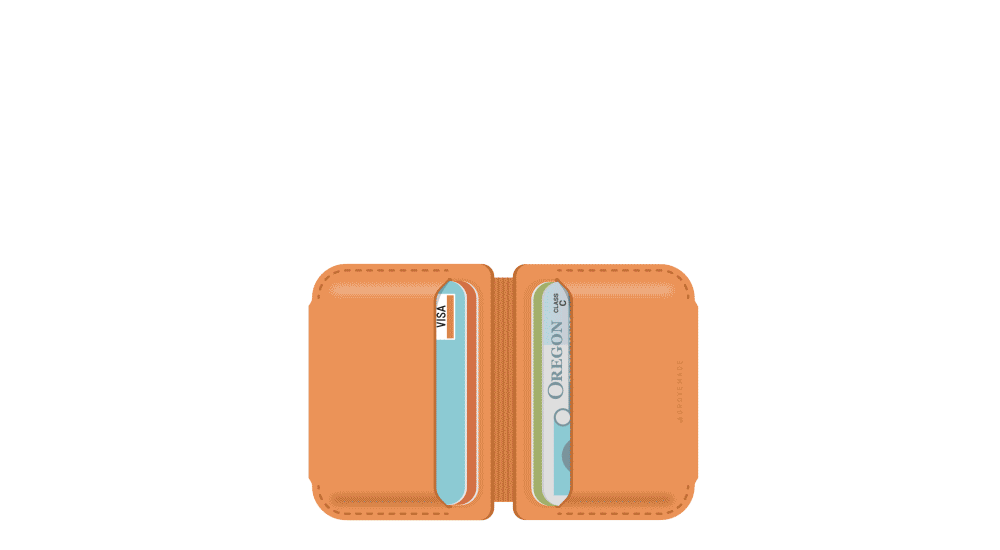 Compact Profile
In order to shrink the wallet's profile, we abandoned the standard billfold's tradition of storing paper bills laid out flat. Cash is instead folded in half before being inserted, resulting in an overall profile 30% smaller than usual.
READ THE DESIGN STORY
Made By Us
Each wallet is made by hand in Portland, Oregon.
Technical Specifications
ORIGIN
Designed, manufactured, and hand-finished by Grovemade in Portland, OR.
Sewing by Yonezawa Leather in Beaverton, OR.
MATERIAL
Domestic vegetable-tanned leather
Cotton thread
INFORMATION
Holds 4-8 cards and some folded bills
Fits standard American business cards (3.5"x 2")
Does not include a coin pouch.
DIMENSIONS
Closed: 4" x 2.75" x 0.25"
Open: 4" x 5.7" x 0.1"
CONSIDERATIONS
This product uses authentic full grain leather which has beautiful imperfections from its natural origins. It will develop a distinguished character with use.