The Desk Shelf System
We've designed the Desk Shelf System to help you take your work to the next level. Three sizes makes the system customizable to flex and play nicely with your space and device needs.

Available in walnut, maple, matte black & matte white.
Our Desk Shelf System brings clarity and intention to your workspace. It gives you global control of clutter, and a place for everything you need to work, from No. 2 pencils to dual monitors.

We started by elevating our screens to improve ergonomics, while also creating ample space for storage. We designed subtle organization zones to help everything on your desk live in harmony, from your keyboard to your knick-knacks.
Simply creating borders and delineating space visually organizes your space. Feels great, doesn't it?
A Customizable Collection
The desk shelf system provides the pieces, you provide the arrangement—whether a medium shelf and laptop riser, or three shelves and a desk pad in a cozy cocoon of productivity.
Every device you can imagine—all perfectly at home
The pieces come together just so, designed to fluidly work together from function to finish.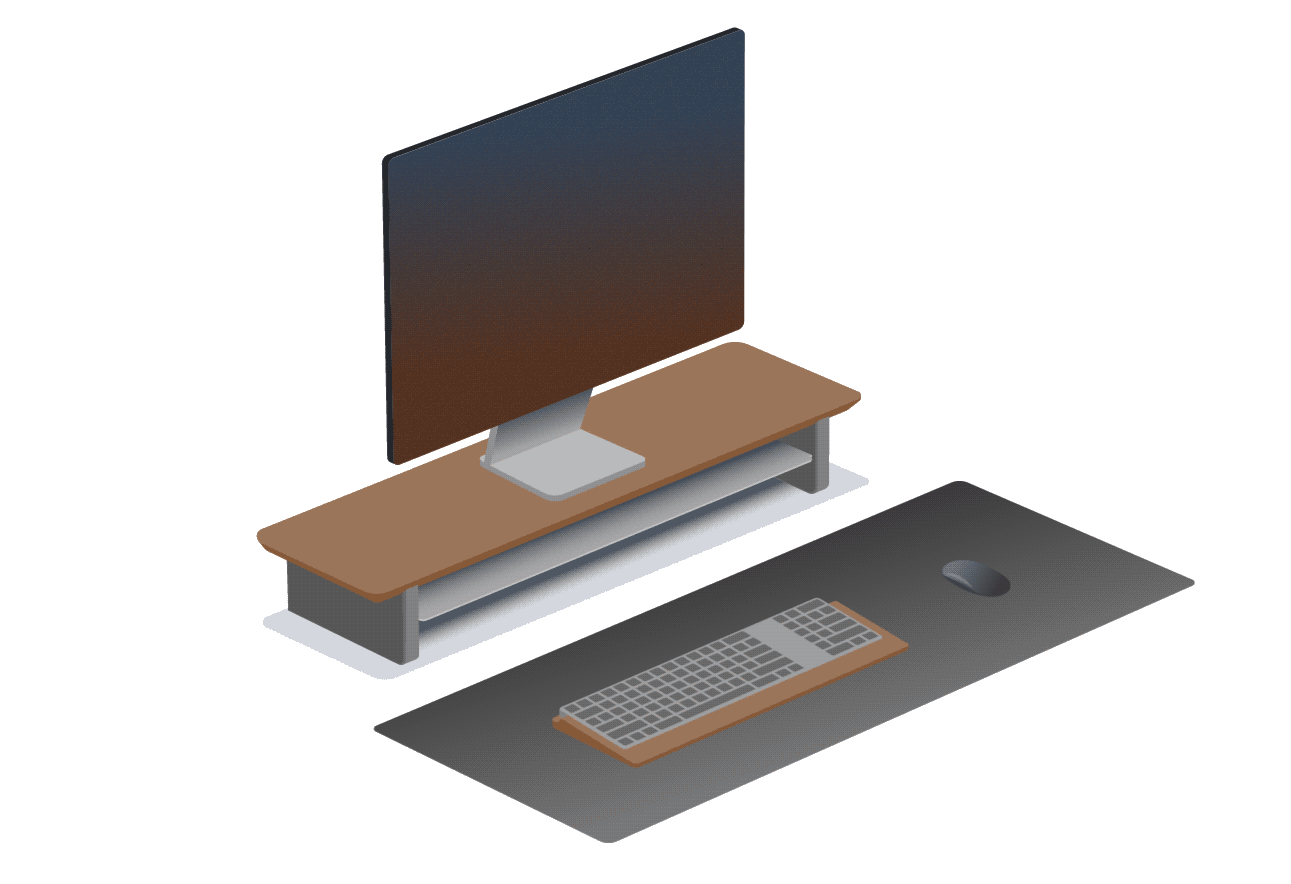 Designed For Your Best Work Yet
We introduced the desk shelf collection in 2017—it was based on months of design work, from in person visits and long conversations with dozens of hard working people, to survey analysis and number crunching. Since then, we've continued evolving in the pursuit of building the best products for your work.
Simply put, inspired work starts from an inspired workspace. We know that looks different for each person, so we designed the Desk Shelf system to provide the canvas and functionality for you to create your best work.
Meet the Players
Each piece is available individually, allowing you to mix and match to dial in your desk. The desk shelf coordinates with our laptop riser, desk tray and desk pad, for the ultimate workspace system. Available in premium 15-ply or solid American hardwood, as well as matte black or white finishes.