The Wood Wall Shelf
We've designed wall shelving with natural materials and clever engineering, to give you clean lines and subtle functionality.
A wall shelf is simple—we like that. Ours brings warmth and organization to your workspace, and we improved the functionality to help you display the things that matter most. Because a little peacefulness goes a long way in a home office.
Clean Looks and Clean Design
We wanted the shelf and bracket to magically intersect, without compromising on strength. A typical lap joint would have substantially weakened the bracket—instead, we precision machined a hidden bumpout in the wood shelf that notches into a matching slot in the bracket, to make a super clean and super strong joint.
"A shelf is a simple tool—the small details make all the difference."
SEAN KELLY
Lead Product Designer
Natural cork is incredibly lightweight and machinable, and to add to its structural capacity, we created an ⅛" thick aluminum skeleton that slots into a machined groove in the cork. It reinforces the bracket and securely anchors it to the wall. When hand dyed in our signature style with Japanese calligraphy ink, the bracket gives an eye-catching contrast to the wood and the metal.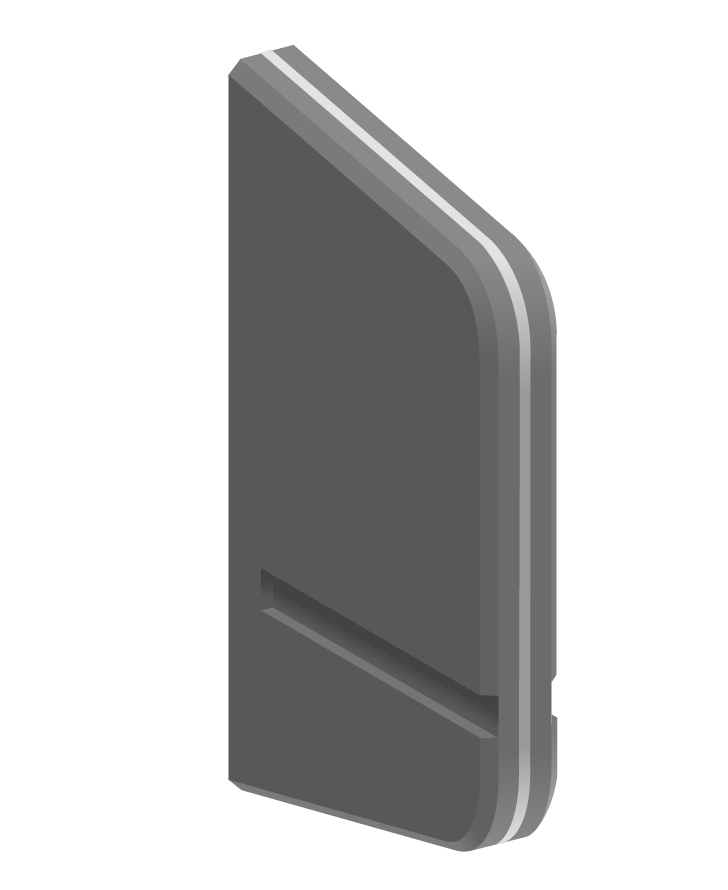 Our shelving is designed to give you the freedom to mix and match multiple lengths to get just the right combination for your space.
Better Together
Shop the bundle for a convenient shelving solution that gives you room to improvise.
Pick Your Favorite Size
Each shelf is also available individually, in walnut and maple.